Science Solutions Matter (PDF)
Contact Tom: ttrapp@flinnsci.com

2020-2021 COVID 19 Science Classroom Safety Considerations

Proposal for Laboratory Safety and Responsible Chemical Management (PDF)

2018, Jan 1 - California NGSS Transition - Request Your Custom District Proposal (PDF)

California NGSS*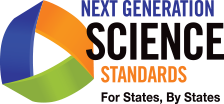 The following lists represent the recommended minimum laboratory equipment, supplies, and related inventory required in order for a district to support and deliver standards-based instruction in science, grades K-12. The recommended inventories represent the materials that would be required for effective implementation of the California Next Generation Science Standards.

California NGSS* Purchase Guides

FlinnPREP™ Online Interactive AP* Courses
"Without FlinnPREP™ I would have been lost trying to prepare for the AP* Exam. I wish I had this for my other two AP* classes as I never felt more prepared."

This is a direct quote from one of the 17,346 students who used FlinnPREP™ during the 2016/2017 school year. Download the brochure below to learn more about this exciting new year-round solution. Significant cost savings available when purchasing a schoolwide or disctrictwide site license!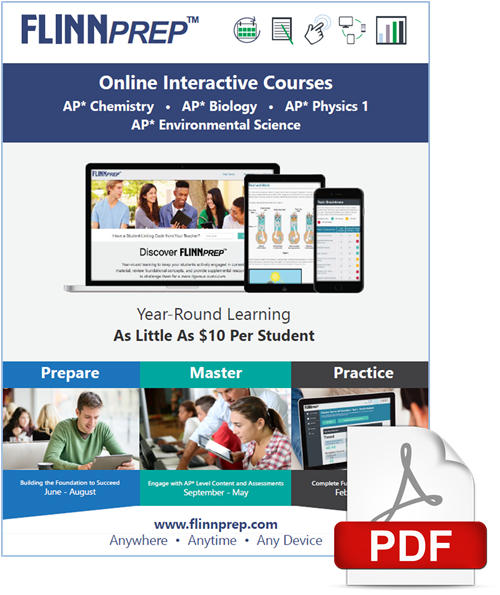 Download Product Brochure


Science Essentials Purchase Guides
2021 Science Essentials Purchase Guide PDF Excel
2020 Science Essentials Purchase Guide PDF Excel
Sole Source Documentation of Proprietary and Exclusive Products

101 102 Advantages of Using the Flinn Purchase Guide (PDF)

Flinn PPE Purchase Guide & Order Form - 2020

360Science Comprehensive Blended-Learning Solution - Sample Storylines


Flinn Resources & Science Education Solutions & Services

Online Chemventory - Help manage your chemicals and compliance
Lab Safety Course - Free certificated online course
FlinnPREP - Online Student AP* Science Preparation
UDesign - Free online space planner to create preliminary proposals for new or renovated Science and STEM learning spaces.
Best Practices for Teaching Chemistry - Free online professional development for chemistry teachers
Onsite Lab Safety Inspections - 200-point lab inspection software
Standardized Ordering - Free Consultation for ordering efficiencies
Grant Writing Resources - Contact Tom for Free resources
Updated Equipment - 3-year Upgrade Proposal for science programs
Science Safety Guidance Documents



State Specific Science

Resources




Arizona
Arizona Department of Education
Arizona Science Teacher Association
Arizona Next Generation Science Standards
Arizona Department of Environmental Quality - Schools Chemical Management Toolkit
California
California Department of Education
California Science Teachers Association
California Next Generation Science Standards
California AAV Educational Specifications
Science Safety Handbook for California Public Schools

Colorado
Colorado Department of Education
Colorado Association of Science Teachers
Colorado Department of Public Health and Environment - Guidance Document for the School Laboratory Self-Certification Checklist
Rules and Regulations Governing Schools in the State of Colorado
Denver Public Schools Open Educational Resources
Colorado Science Education Network
Colorado Science Pricing Agreements

Florida
Florida Department of Education
Florida Association of State Science Supervisors
Florida Association of Science Teachers
Florida Next Generation Science Standards
Florida Department of Education Career & Adult Education
Florida Department of Environmental Protection - School Chemical Clean out Campaign (SC3)
Georgia
Georgia Department of Education
Georgia Science Supervisors Association
Georgia Science Teachers Association
Georgia Next Generation Science Standards
Iowa
Iowa Next Generation Science Standards
Iowa Area Education Agencies Purchasing Science and Math Discount Program
Kansas
Kansas Department of Education
Kansas Association of Teachers of Science
Kansas Next Generation Science Standards
Maryland
Maryland Department of Education
Maryland Association of Science Teachers
Maryland Next Generation Science Standards
Maryland Science Facilities Guidelines
Maryland Science Safety Manual
Missouri
Missouri Department of Education
Nebraska
Nebraska Department of Edcuation
Nebraska Association of Teachers of Science
Nebraska Department of Environmental Quality
Oklahoma
Oklahoma Departmnet of Education

Oklahoma Science Teachers Association
Oklahoma Department of Environmental Quality
Oklahoma Math and Science Partnership Grant
Texas
TSELA Workshop Presentation

Texas Department of Education
Texas Science Education Leadership Association
Science Teachers Association of Texas
Science TEKS Toolkit

Texas Science Facilities Standards

Texas Science Safety Standards
Utah
Utah Science Teachers Association
Utah Science Open Educational Resources
Virginia
VSELA Workshop Presentation

Virginia Department of Education
Virginia Science Education Leadership Association
Virginia Association of Science Teachers
Guidelines for School Facilities in Virginia's Public Schools
Commonwealth of Virginia Department of Education - Safety in Science Teaching
National
Council of State Science Supervisors
National Science Education Leadership Association
National Science Teachers Association
Next Generation Science Standards
School Science Facilities Planner
NSTA Books & Resources - Safety in the Science Classroom
School Chemistry Laboratory Safety Guide
Open Education Resources State Policy in K-12 Education
United States Environmental Protection Agency - Chemicals Under the Toxic Substances Control Act
United States Environmental Protection Agency - Schools: Resources for Safe Chemical Management
Open Education Resources Project
National Association of Biology Teachers
American Chemical Society - Chemical Safety for Science Teachers and Their Supervisors
Americal Association of Physics Teachers
State of the States: Open Educational Resources in K-12 Education
Community College
United States Community Colleges
Two-Year College Chemistry Consortium (2YC3)
Customer Testimonial - Debbie Reeder from Anne Arundel Community College