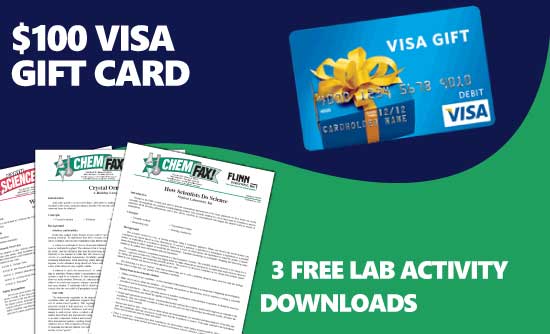 Complete the Form Below to Win!!!
Wouldn't it be great going back to school this fall with a little extra spending money in your pocket? Flinn Scientific is giving away a $100 Visa Gift Card to one lucky APSI workshop participant each month this summer. All you have to do is fill out the form below to be entered in the drawing taking place at the end of this month.

You will also receive the three Flinn lab activities completed in your workshop.