As a teaching and learning laboratory and institution located in Aurora, Illinois, the internationally recognized Illinois Mathematics and Science Academy® (IMSA) was established in 1985 by the State of Illinois to develop creative, ethical leaders in science, technology, engineering and mathematics.


IMSA enrolls academically talented Illinois students (grades 10–12) in its advanced, residential college preparatory program, and it serves thousands of educators and students in Illinois and beyond through innovative instructional programs that foster imagination and inquiry. IMSA also advances education through research, groundbreaking ventures and strategic partnerships.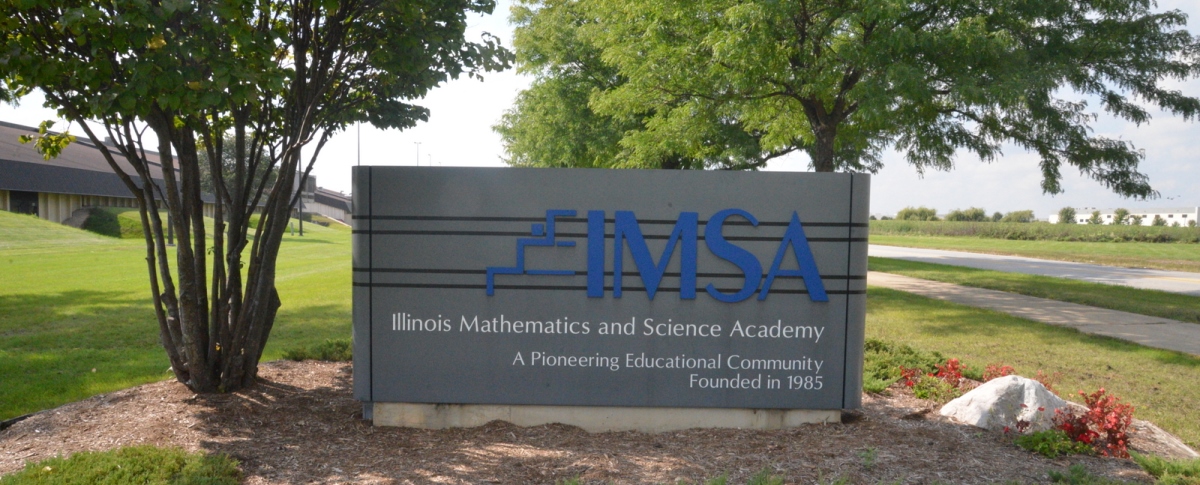 Distinctive Recognition and Awards
The Wall Street Journal named IMSA among the Top 40 public and private college preparatory institutions in the world for placing graduates in U.S. Ivy League and highly selective colleges and universities.
IMSA Recognition:

IMSA was named the winner of the prestigious Intel Schools of Distinction Star Innovator Award in 2009 and was ranked by NICHE in 2017 as the #2 public high school in America.