Flinn Scientific is a leader in science education and lab safety, and we've been putting safety first for more than 40 years. We have a longstanding history of supporting both the education and healthcare communities and are working to help ensure healthcare facilities have the supplies they need. Basic supplies are in-stock and shipping daily. Please contact us directly with any questions: 800.452.1261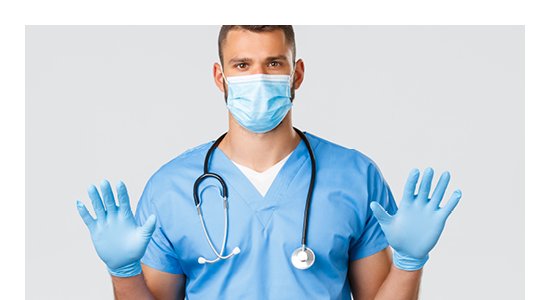 Gloves
Gloves are one of the top requested items on everyone's safety lists, we have options and sizes to fit the largest to smallest hands.
Gloves should fit snug, but comfortable on the hand

Gloves should be peeled off from the wrist down and off the fingers, so that they are inside out by the time they are off the hand

Make sure you have multiple sizes on hand for your staff

More Glove Choices: we have a full selection of gloves available to suit every need from providing simple hand coverage to using while cleaning and disinfecting.
Hand Sanitizer
When washing hands isn't an option—keeps hands (and other surfaces) protected with our unique spray sanitizer:
Safe and gentle for hands, but strong enough for all surfaces

Fine spray nozzle provides appropriate coverage and prevents waste

The perfect size to distribute to every staff member and throughout the workspace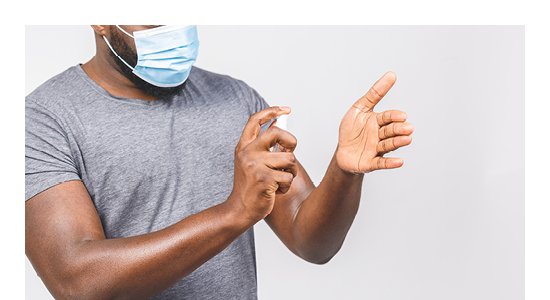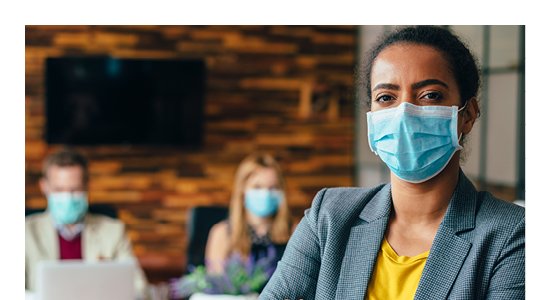 Face Masks
Protective facial coverings are a must to keep employees safe in any work environment. Make sure half face style masks are worn covering the nose, gently press the metal strip to shape against the nose for a tighter fit.
When selecting any mask for use, consider the following four things: Filtration, Fluid Resistance, Features, Fitment.

Make sure that you are using the appropriate mask for the conditions that you are in—and remember that the higher the ASTM lever, the better it is.

We offer the ASTM Level 2 certified mask. It is thicker than the standard blue mask, and offers moderate barrier protection for low-to-moderate levels of aerosols, sprays and liquids.
Face Shields
Face Shields are the perfect solution when you need a full face option for added protection. These lightweight and easy-to-wear face shields offer a protective barrier while allowing great visibility.
Eye Protection
Keep workers from touching their eyes with protective eye wear. Choose from our durable selection of goggles and glasses to find for the best fit for every person, including anti-fog options.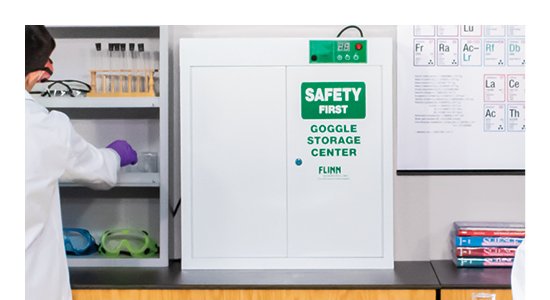 Eye Protection Sanitizers
Protective eye wear needs to be kept clean to be effective, find the right solution to safely disinfect whatever eye covering you use.
Choose from classic (analog) or digital goggle sanitizers

Digital google sanitizers are available in two sizes

Studies show UV-C light damages bacteria, viruses' & pathogens' DNA to prevent replication
More Protective Wear
Need more full coverage PPE for your staff? We offer the highest quality garments found in labs and health care environments.
Acrylic Dividers and Sneeze Guards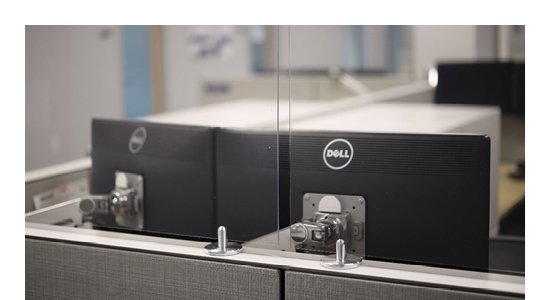 Safety Signs
Provide your workplace with the necessary OSHA regulated and additionally recommended signage. From social distancing reminders to hand washing, we have the signs to keep everyone safer!
Essential Supplies
From thermometers to additional cleaning and disinfecting supplies, trust Flinn to provide you with high-quality essentials for your workspace.